Tips for Outdoor Learning in the Florida Heat
School is scheduled to resume soon.  Covid-19 is still around.  Extra cleaning and safety precautions are being implemented.  And using outdoor learning spaces is strongly encouraged.
But how do we teach outdoors … in Florida … in August?  
It's too hot.  
It's not practical to teach outside in August.
These are some of the comments I have heard or read in response to the idea of using outdoor classrooms as an alternative setting this fall.  And they are right.  It is hot.  
But we can TRY.  We can PLAN.  And we can be OPEN to this idea!  As a professional that works outdoors with children in all kinds of weather, here are a few thoughts to consider.  
This post will cover: Mindset, Environment, Tools, & Schedule
Disclaimer: This information may or may not be practical for your unique school, subject, environment, health needs, or teaching style.  I am sharing these thoughts with you as a general thought-provoking suggestion to inspire the possibilities, not as a how-to guide or as an essential to-do plan.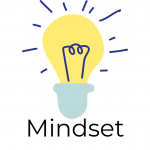 Yep, there will be hard days.   And yes, you will sweat.  But do your best to embrace this opportunity. Be honest that there will be challenges, but choose to focus on the positives. Your students will follow your lead.  For more on mindset, check out this book.  

Outdoor learning has had positive impacts on attention, physical health, and mental health for students.  Plus, the open air, natural light, and raw materials from nature reduce cleaning requirements. And the increase space makes it easier for students to spread out and it's often easier to allow for more flexible seating options.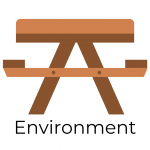 Setting Up Your Outdoor Learning Environment
Assess your school grounds and find the areas with the most shade.  Look for shade from trees or sides of the building.  You can add shade by setting up umbrellas or sun shades.  Set up picnic tables or folding tables for seated work.  You can also use old yoga mats (cut in half) or beach mats for individual floor work.  Add clip boards and students have a range of work options.  Consider contacting a local tree trimming company and request a donation of tree stumps for seats.  
Additional thoughts for early childhood educators:
Re-create your centers outdoors.  Store simple materials inside large plastic tubs with lids over night for easy set up and clean up. 
Kitchen: Up-cycle an old kitchen sink and add old pots and pans for your play kitchen.  Bonus tip: those items can stay out overnight, just turned upside down to prevent water collection.  

Blocks: Ask a tree trimming company to make you some tree cookie slices for building. 
Water play: super easy to take outside and way less clean up outdoors! 
Painting: Take your easels outside or paint on old cardboard boxes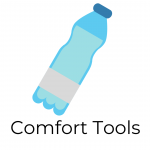 Tools to Keep Everyone Comfortable
Make sure everyone has a water bottle and a way to refill it regularly. 
Encourage students (and teachers) to wear moisture wicking clothing.  You can find wicking polo shirts in a variety of colors on Amazon: Click here to get started.
Provide each child with a cooling neck wrap or a wash cloth.  Pre-label each item.  Each child can wet their own and drape over their neck to cool down.  Teach the students to hang dry on a clothes line outside when finished.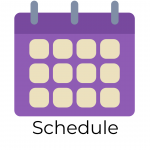 Work with your administration and teams to maximize use of your outdoor space for all children.  
What indoor activities can be successfully moved outdoors?  Lunches?  Science?  Writing? 
Keep your set up simple for easy and quick transitions. 
Maximize your time outside in the morning before the high heat of the day.  
Do you want more resources to help you take learning outdoors?
Click the image below for a quick reference to pin to your planning notebook!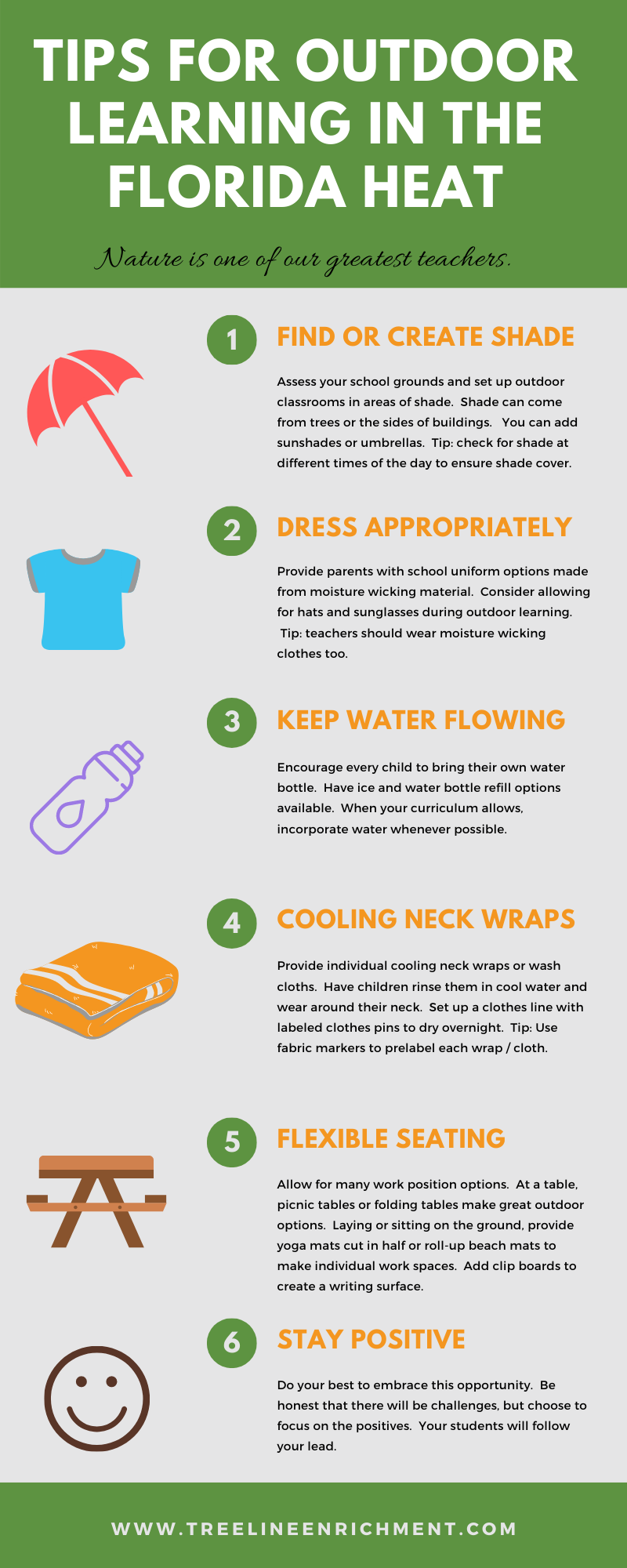 Do you have a practical tip or strategy to help Florida teachers take their learning outside this fall?  Comment below!