What is Occupational Therapy?
Have you been told that your child may need occupational therapy but you have no idea what that means?
Sure you have heard of physical therapy and speech therapy, but occupational therapy seems like it relates to a job.  And you are thinking, my child is only 5, he doesn't have a job!
You are not alone!  

Occupational therapy can feel like a little known profession – but it can have a HUGE impact on lives across the lifespan.  And chances are, if you have difficulty with everyday life skills, you may find yourself referred to an occupational therapist.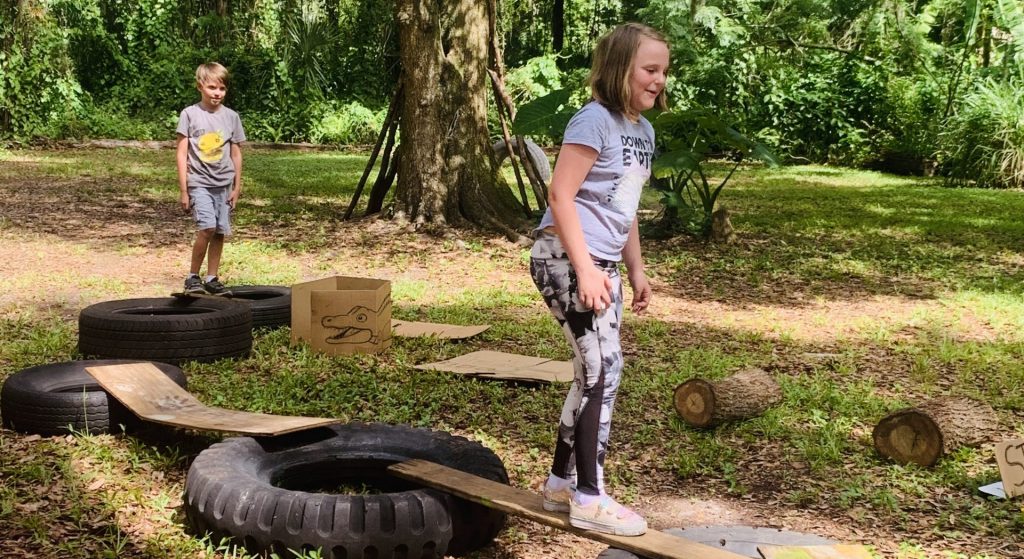 Here I will be answering
all

of these questions:
What is Occupational Therapy?
What do occupational therapists do with kids?
How do I get occupational therapy for my child in Florida?
Who do you recommend for occupational therapy in Lakeland or Brandon, FL?
What occupational therapy services do you offer at Treeline Enrichment?
PLUS you can download this super valuable FREE resource: 5 Things Every Pediatric Occupational Therapist Wants You to Know 
So what is occupational therapy?
Occupational therapy is a rehabilitation profession focused on meaningful participation in every day life activities.   The profession began slowly in the 1800's and became organized in the early 1900's (you can read a brief history here).
From working on feeding skills in early childhood to drivers rehabilitation after a stroke, the scope of occupational therapy practice runs across the life span and in a variety of settings (hospitals, nursing homes, schools, home-health, clinics, early intervention, NICU, community settings, mental health facilities, and more)!
The goal of occupational therapy is to foster health, participation, and quality of life for our clients (AOTA).  What this looks like is very unique to each person and an occupational therapist skillfully factors in social, emotional, cultural, physical, and environmental factors when working with a client.   (You can learn a lot more about occupational therapy here).
The goal of occupational therapy is to foster health, participation, and quality of life for our clients. – AOTA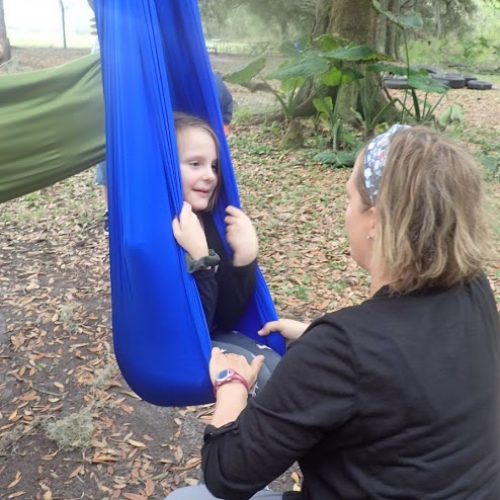 What do occupational therapists do with kids?
You may work with an occupational therapist through early intervention, during a hospital stay, in the school, in your home, in the community, in a clinic, or even OUTDOORS!  With children, occupational therapists may support their growth, development, independence, and skills in areas such as: 
Feeding
Accessibility & Environmental Modifications
Sensory processing
Dressing
Toileting
Bathing
Tooth brushing
Attention
Behavior
Mental Health
Friendship Skills
Classroom Participation
Adaptive Equipment
Curriculum Modifications
Job Skills Training
Motor / Movement Patterns
Fine Motor Skills
Coordination
Play Skills
Visual Skills
Cognitive Skills
Executive Functioning Skills
Bilateral Coordination
Body Awareness
Reflex Integration
And More!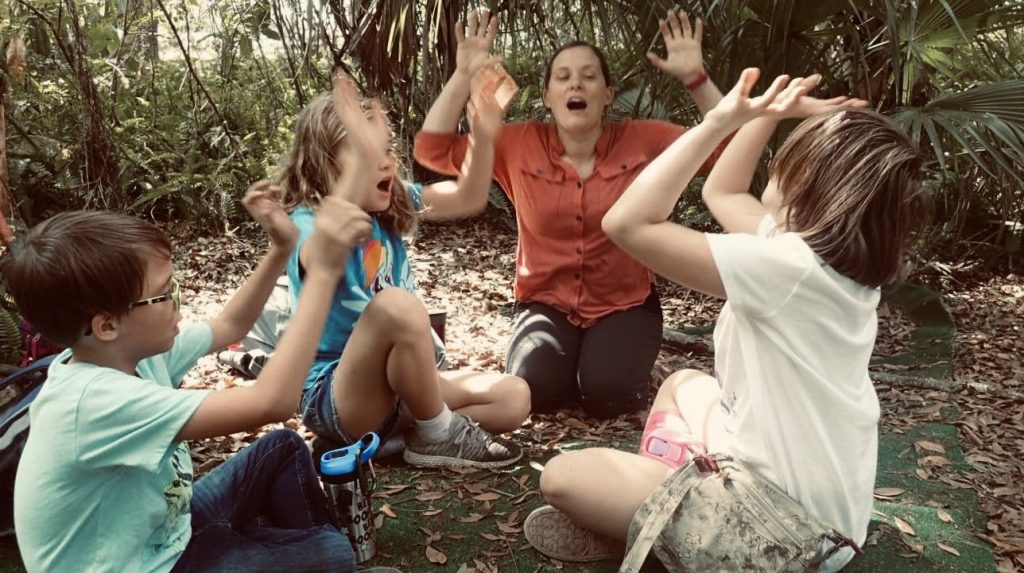 How do I get occupational therapy for my child in Florida?
Every state has different laws and regulations governing occupational therapy practice.  In the state of Florida, occupational therapists are required to have a current license with the Department of Health, which currently involves (1) graduating from an accredited University with either a Masters or Doctorate degree in Occupational Therapy, (2) passing a rigorous board exam by the National Board for the Certification of Occupational Therapy, (3) ongoing continuing education coursework, and (4) ethically following the state mandated practice act.  Signed parent consent and an annual occupational therapy evaluation is required in the state of Florida for your child to receive OT services.  
Note: In the state of Florida, a physicians prescription is NOT required for you to access occupational therapy services, however many insurance companies require this in order to pay for or reimburse for services.  
There are wonderful occupational therapists across Florida!  Before you begin your search, consider these questions: 
Write down your concerns – but be sure to also write down your child's strengths & interests.
Be mindful that occupational therapists depend on parent partnerships for ongoing communication & carry-over of strategies at home.  Are you able to prioritize time and effort to help your child grow into their best self?  
Call local therapy providers and ask questions such as: (1) How long is the waiting list to get started with service? (2) Tell me about the skills and experience of your therapists. (3) Are parents involved in the sessions and how are home programs carried out?
Note: If your child is under 3 years old, be sure to contact Early Steps – a state-funded program for early intervention.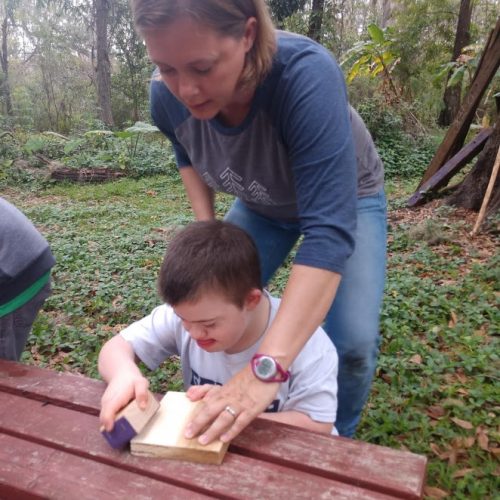 Who do you recommend for occupational therapy in Lakeland or Brandon, FL?
I have personally worked alongside or collaborated with therapists in these Lakeland, FL and Brandon, FL settings and I can personally speak for their credibility, ethics, practice standards, and professional skill. 
Note: This is NOT an exhaustive list of the amazing occupational therapists in our area, these are just the practices that I have personally interacted with over my 15+ years as a pediatric occupational therapist.  
What occupational therapy services do you offer at Treeline Enrichment?
At Treeline Enrichment, we help kids become more coordinated & connected in the real world and alongside peers for authentic interactions!  I heard parents saying:
My child is doing great in therapy but falls apart on the playground.
How can I help my child make friends?
This clinic is awesome, but what can I do at home?  I don't have all this equipment.
Treeline offers occupational therapy GROUP sessions outdoors.  Treeline OT sessions help to BRIDGE clinic skills and real life.  Our sessions do not feel like "therapy" – the kids think they are just playing – many kids even call it a playdate!  Sessions are fun, functional, and meaningful!
Treeline OT Groups are made of up of 3-4 kids receiving OT services and 2 play partners.  Groups are facilitated by an occupational therapist and a therapy aide.  Each group is 2 hours long and sessions are currently 10-15 weeks in length.
Do you want to learn more about Treeline Outdoor Occupational Therapy Groups?
Click HERE to get all the details and read through the FAQs!    PLUS you can click here to request a free 15 minute phone call to see if Treeline OT groups are a good fit for your child!   
Note: In order to run a practice that supports interactions with peers, allows for extended time during sessions, and follows current research for best practice, Treeline OT groups are a fee-for-service program.  Although Treeline does not directly work with insurance companies, upon request we will provide you with a Superbill at the end of the semester for you to submit for reimbursement from your insurance company.   Treeline is a direct Gardiner provider.  
Our daughter has grown tremendously since we began outdoor OT. The therapist is knowledgeable, caring, and responsive. She has taken our daughter's needs and created an individualized plan that allows flexibility as new issues arise. The therapist is adept at assessing the needs of multiple children and creating an experience that not only meets all of their needs, but helps them to grow and reach beyond their own limitations as they navigate group work. I think it's a bonus that they do all of this outdoors in a setting that allows the children the additional benefits that nature and fresh air offer.
I highly recommend Treeline Enrichment!     -Parent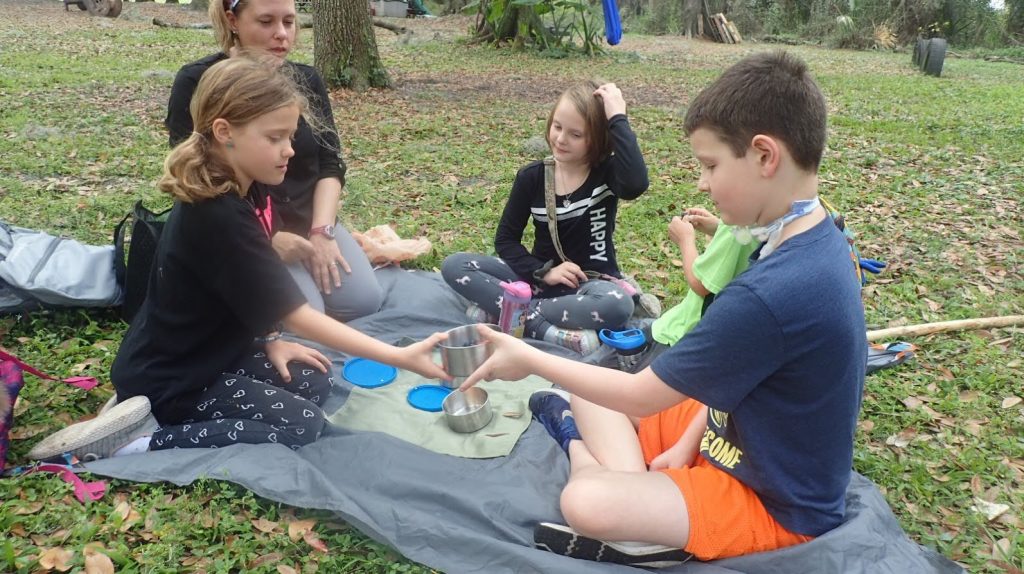 Whew, this was a long post!  But oh so important!  If you found this post helpful, be sure to comment below and let me know!