Helping you thrive outside as a pediatric occupational therapist.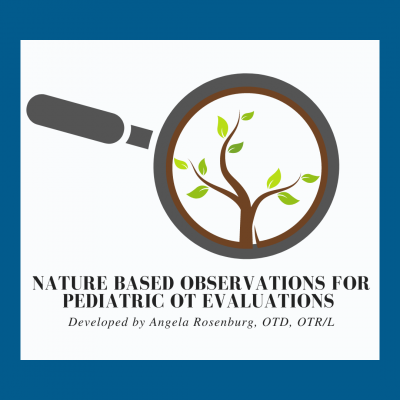 Simplify your evaluation process & embrace the opportunities for skilled observations on a hike, in the trees, on the ground, and more!  This tool is designed to equip pediatric occupational therapists for effective and efficient observations in nature.
A comprehensive training diving into the nitty gritty of outdoor practice.  This course helps you take your work outdoors in the next 30 days.  Co-Developed by the owners of Treeline Enrichment and Bearfoot OT.