When you invest in a parent or educator workshop, you want to enjoy learning and leave feeling empowered, educated, and equipped.  We do too.  And that is exactly what we provide at our parent & educator workshops.  
Workshop Packages Include
The time & development of a high quality, interactive workshop that is customized to your unique group
Valuable handouts for every attendee
Hands-on experiences to bring learning to life
The Presenter
Dr. Rosenburg has been leading workshops for over 18 years.  Angela has taught in a variety of settings, from local parent groups, district staff and administration, state conferences, college courses, and to private groups/organizations.  She is poised, interactive, energizing, experienced, and knowledgeable.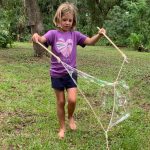 Inspiring Outdoor Play
Are you ready to reclaim childhood for your children? This workshop will dive into the rich benefits of outdoor play on the development of the whole child, plus give you practical tips for inspiring outdoor play at your home or in your work.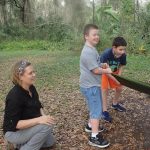 Using Nature as a Co-Facilitator in the Therapeutic Process with Children
Today's indoor lifestyle is having an impact on children's development. As clinicians, we can facilitate a shift in that pattern through our treatment approach, parent education, home programs, and advocacy. This course will equip you with the whys and hows to begin using nature as a co-facilitator in the therapeutic process.
Rooted in Sensory Processing
Do you have any fidgety kids in your classroom? Have you recently been told your child has sensory difficulties? It can be hard to know how to help your child. The root of our ability to learn is processing all of the sensory information from our environment. In this workshop we will discuss the sensory processing system to understand how we can meet the sensory needs of our kids at home or in the classroom!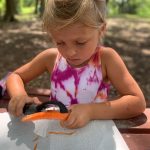 Growing Fine Motor Skills
This hands-on workshop is all about fine motor skills! From bilateral coordination, object manipulation, and tool use, we will discuss the development of fine motor skills, prerequisites for higher-level skills, and use of fine motor skills in life and learning.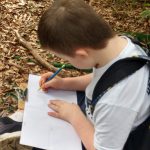 Handwriting on a Shoestring
Do you need to help a child with handwriting but you don't know where to start? In this workshop you will learn 8 key elements of handwriting plus you will get practical tips and tricks to teach or remediate these skills using every day items you already have!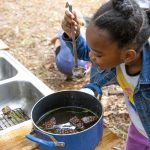 Restoring Outdoor Play
This inspirational workshop explores the value of play as a child's primary occupation, what authentic play is and isn't, the decline of play in today's culture, and how we can restore outdoor play for our children, clients, and community.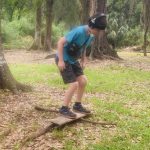 Motor Skills to Help Kids Thrive
To be successful at cutting, coloring, writing and using tools for every day activities, kids need a strong foundation. During this 60-minute workshop, we will dig deep into the underlying skills that will help your kids thrive.
The fee for a workshop varies based on duration, number of attendees, and location.  On average, a workshop may range from $180 to $250 per presenting hour.  Additional travel fees may apply.  Workshops can be held on your site or in our outdoor classroom.  Workshops must be booked a minimum of 4 weeks in advance.  
To schedule a workshop or get more information, send a message or schedule a free 15 minute inquiry call.  
Local, State, National, & International Speaking Engagements
American School of Barcelona, Spain
Southeastern University, Lakeland FL
WondereHere, Lakeland FL
Polk State College, Lakeland FL
TimberNook, LLC Conference, New Hampshire
Florida Occupational Therapy Association
Polk County School Board, Lakeland FL
Florida United Methodist Preschool Association
Magnolia Montessori Academy, Lakeland FL
Mothers of Preschoolers, Lakeland FL
Bright Beginnings Preschool, Fort Myers FL
OT Entrepreneur Summit, Boca Raton FL