Outdoor Occupational Therapy Groups
Outdoor Occupational Therapy Groups
Helping Kids in Central Florida Become More Confident, Coordinated & Connected to Friends & Nature
Treeline offers a unique approach to occupational therapy services for kids! OT sessions are held outdoors, where real life situations are available.  Outdoor play, like playgrounds or nature aren't just about fresh air — it's about practicing the important child skills of imagination, confidence, working with others, and coordination.   Whether your child spends their day in a classroom full of kids or learning at home, meaningful social connections are an important part of the human experience.  
Once upon a time, kids learned most of their skills in the outdoors but today it takes an intentional choice to get kids out in nature's great classroom.
Parents who choose Treeline therapy services:

🌳 Value  being outdoors 
🌳 Seek OT for a child having challenges at home or school
🌳 Don't mind a child who comes home a little dirty and tired
🌳 Love a therapy option that is so much fun it doesn't feel like work
Partner with us to get your child started down the path of success.

Exploring Pediatric Occupational Therapy That's Different
Treeline Outdoor OT Groups are made up of 4-6 kids.  Groups offer rich opportunities for friendship development, leadership, and growing together.  Plus, kids are more motivated when they are around other kids.
More than skills, it's about how good children feel afterwards – successful, smiling, and fulfilled.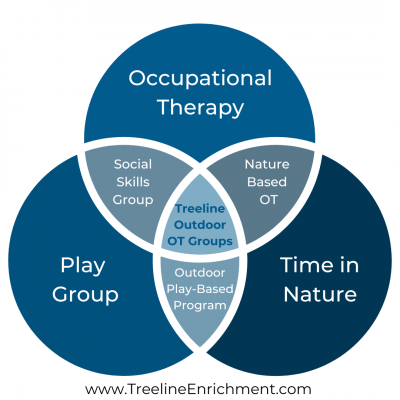 Occupational Therapy Kids Lakeland
Transform with Treeline OT Groups
Outdoor Occupational Therapy Groups Include:
Individualized Therapy Goals

Skilled Therapy Services

 Extended Sessions 

 Nature-Inspired Interventions 

 Follow-up Communication

 Practical Home Extension Ideas

 Small Group for Interactions, Play, and Skills  

 100% Outdoor Space
Groups are fully customized to align with ages, stages, & goals.  Sessions may include a group hike, games, snack, skills, & supported play opportunities.  
A child's parent, caregiver or trusted adult may attend with the child with advanced notification.  
The group fee will vary based on length of session, a 90 minute OT group rate is $84, a 2-hour OT group rate is $112.  A therapy group is not childcare and not an enrichment program.  It is a skilled and supported healthcare service.
Each group will run with a minimum of 3 attendees and is capped at 6.  Registration closes 1-week in advance of the group date. 
Priority registration given to current Treeline OT clients.  All kids are required to have a current OT evaluation.*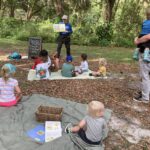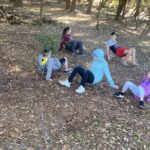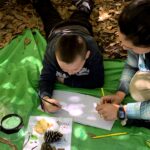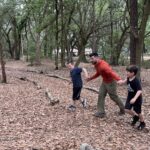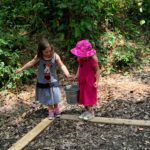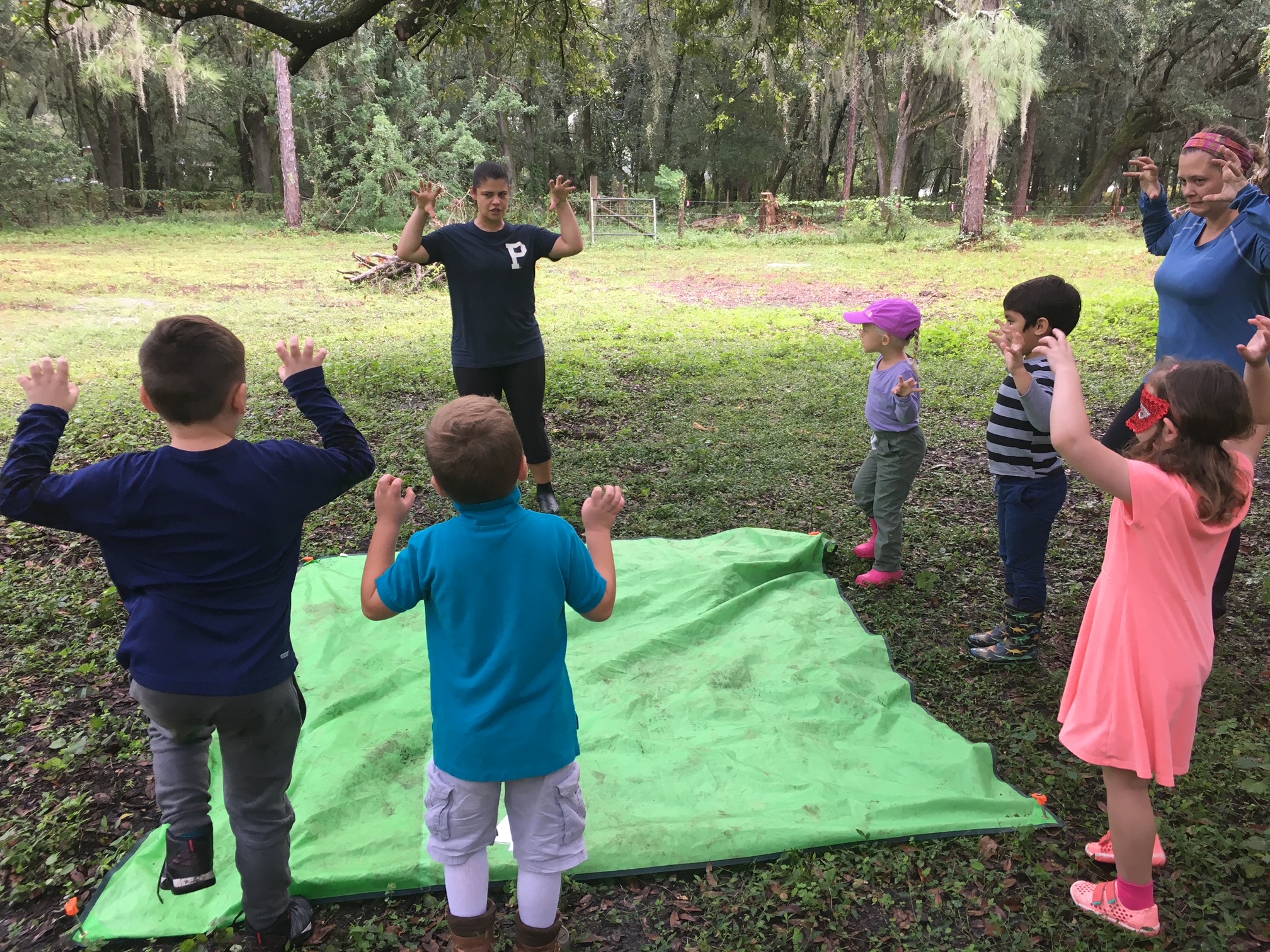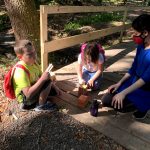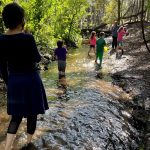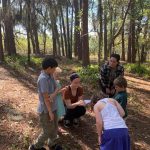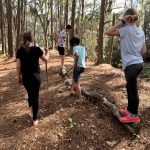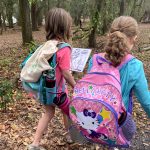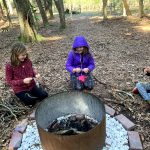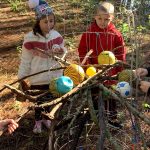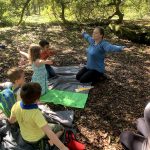 Single day opportunities to work towards individualized goals in a small group setting!  
All ages, stages, and abilities.  We will learn & grow as a community and support each other's strengths and celebrate our differences. 
Group theme changes each pop-up session to explore and stretch interests.
Multi-day opportunities to work towards individualized goals and build social connections in a small group setting!  
Targeted age ranges to support generalization into other social and community environments.
Group theme continues throughout series to layer skills and add complexity to development.
If you are not a current Treeline OT client, please schedule an informational call with Treeline to ensure a therapy group is a match for your child.  
*If you have a current OT evaluation from another Florida provider within the last 12 months, a Transfer Plan of Care Fee does not apply to pop-up OT groups. The Transfer Plan of Care Fee does apply for a therapy group series or any other OT services at Treeline.  
Payment Methods: Private Pay, Flexible Spending Accounts, and Family Empowerment Scholarship.  For more information on fees, payment methods, Family Empowerment Scholarship, and Insurance Reimbursement, please email us.  Good Faith Estimates are available upon request and will be provided to all clients prior to their first session.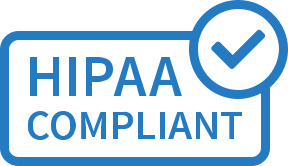 Past Nature-Based OT Groups: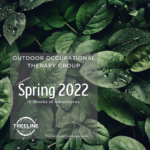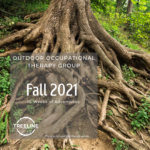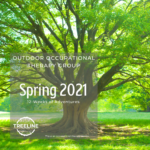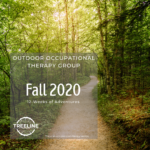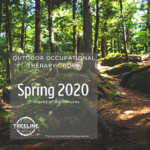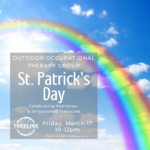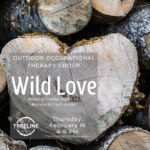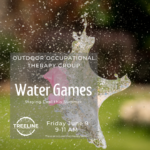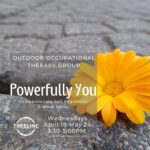 My son's love for nature and outdoor play has blossomed tremendously the last few months thanks to this OT group. It is his time to shine!
Treeline has an amazing occupational therapy service option. The groups offer opportunities for our kids with special needs to practice they skills they have been working on in traditional OT, PT, and speech sessions in a real world setting and with peers.
Treeline OT groups have had a positive impact on my daughter and our family. Being able to get outside in nature has been a refreshing experience. The therapist is knowledgeable and responsive to individual and group needs. My daughter looks forward to group each time.
My son has made gains that he never did in a clinic based program especially regarding social skills. I can't say enough about my satisfaction with the therapist and his OT program.
Treeline has been a wonderful opportunity for my daughter. The sensory-integrated play has helped her regulate and organize her body without it feeling like the work of OT.
Occupational Therapy Kids Lakeland