Individual Occupational Therapy For Kids in the Outdoors
Partnering Together to Help Your Child Thrive
Located in Plant City, Florida
Individualized OT for Kids + Parent Collaboration + Fun Nature Play
Therapy in the great outdoors – guiding amazing children to even greater success!
We provide exceptional therapy to help your child toward their goals. Plus we incorporate extra support so you know what to do at home. By signing up for a complete program upfront, your family gets clarity on the time, collaboration, and steps towards your child's goals.
The individual OT program is ideal for:
Parents who want to collaborate and commit to ongoing communication
Children needing one-on-one support to address sensory, coordination, or social challenges
Families who love the organic learning opportunities available in the outdoors

Parents that want a therapist that understands and supports their homeschool journey
To ensure an amazing experience for children and families alike, we offer individual therapy services as packaged programs.
Our outdoor occupational therapy for kids makes it possible to:
Incorporate all elements of well-rounded occupational therapy care
Set aside a realistic amount of time to see progress at the pace of your child
Provide one-on-one attention for productive outdoor sessions and customized recommendations for home.
Treeline Enrichment offers flexible scheduling options for homeschool families. We work directly with the Family Empowerment Scholarship.

Individual Occupational Therapy Services
Treeline individual occupational therapy in Plant City, FL is offered at 3 levels of support. Find the option that fits the unique needs and season of your child and family.  Individual services are scheduled in 3-month quarters during the fall, winter, and spring.  Specialized OT summer camps are offered during the summer quarter. 
10 therapy sessions 

Three 30-Min phone consultations 
3 Monthly Payments: $383
🌳 10 therapy sessions 

📞Three 30-Minute Phone Consultations 

💻

Communication, home program guidance, and ongoing support from OT

between

sessions via individualized & interactive online platform. 

 

3 Monthly Payments: $513
10 therapy sessions

Three 30-Minute Phone Consultations

Communication, home program guidance, and ongoing support from OT between sessions via individualized & interactive online platform.
Unlimited access to your OT via text and voice messaging.
3 Monthly Payments: $713
Basic Package: Perfect for families who already have a working routine or aren't ready for the full program. It combines nature-based therapy sessions with phone consults that can be used when and how they are needed.
⭐️Standard Package: Our most frequently recommended package because it combines consistent nature-based sessions with the right amount of support and collaboration between sessions.
Pro Package: Are you ready to dive in? The pro package is exclusively for families that are ready and able to work alongside your therapist for maximum impact for your child and family. Together we tackle your concerns big and small and get to work across multiple settings to help your child be more successful in everyday life.
Are you struggling to decide what OT service might be right for your child? Review this chart.
Individual occupational therapy services are scheduled in 3-month quarters (Fall, Winter, Spring). Treeline Enrichment believes therapy services is a journey that we take together, requiring the development of a meaningful therapeutic relationship and time to honor each child's needs. For this reason, it is anticipated that new clients will continue services through the end of the OT Spring Quarter (May). There will always be opportunities near the end of each quarter (Fall, Winter, Spring) to discuss the need for any changes to your child's plan of care.  Individual OT services are not currently offered during the summer quarter.  In the state of Florida, an OT evaluation is required prior to initiating OT services and a re-evaluation is due at a minimum every 12 months.

The Elements of Individual Occupational Therapy for Kids
🌳 Therapy Sessions – Fun, nature-based interventions to support your child's unique needs and guide them towards their goals.  Aligning with a homeschooling perspective, our therapy sessions promote skills like flexibility, curiosity and problem solving.    
🌳 Phone Consultations – It's hard to have detailed conversations at the end of a session – when everyone is rushed and your child might be listening. However, ongoing communication is the thread that ties our work in the outdoors to better outcomes at home. 
That's why we prioritize phone consultations as the dedicated time to talk through challenges, answer your questions, and collaborate to develop solutions.  Alternatively, we use phone consults to support anyone in your child's life including: teachers, other family members, or other therapists.  
🌳 Interactive Online Platform – Understand therapy sessions and how to work with your child at home and integrate recommendations into your homeschooling routine. We use an online space that's easy and convenient so information doesn't get lost or forgotten. Each week we provide online updates with information and photos from our sessions, customized handouts, and skill-building challenges to make carry-over fun.   
The best part is you'll stay connected and involved in the therapy process. The ongoing communication through the platforms means you don't need to wait a week until your next session to address a concern or clarify part of your home program. 
🌳 Home Program Guidance – Help your child get the most out of therapy services with an ongoing, customized home program so you know exactly what to do each week.  We are able to make a home program that supports your unique homeschooling approach and daily routines. 
Payment Information: Treeline Enrichment occupational therapy is a fee-for-service provider.  We accept private pay, flexible spending accounts, and are a direct provider for the Family Empowerment Scholarship (formerly known as the Gardiner scholarship).  We will provide a paid-in-full superbill upon request for you to seek out-of-network insurance reimbursement.  We do not work directly with your insurance company.  You may also be eligible for a Case Grant through First Hand to help with therapy service fees. Good Faith Estimates are available upon request and will be provided to all clients prior to their first session.
There are portions of our services such as phone consultations and our online platform that are not reimbursable by insurance so you will be responsible for the cost of these services. Just because insurance doesn't cover them, doesn't make them less essential for generating the collaboration and practice for a child to see success.
Are you ready for a comprehensive, effective, and fun approach to help your child be their best?  
Easily accessible to residents across Central Florida including the Tampa Bay, Brandon, and Lakeland areas.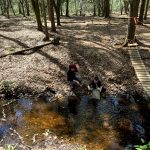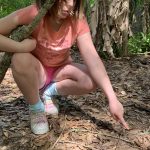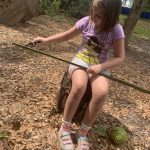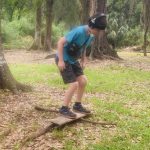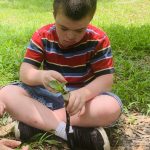 "We loved the collaboration through the online interactive platform! My son looked forward to the activities the therapist came up with to spice our homeschool day up! They were easy to implement and fun to work with! I am amazed at his progress in therapy!"