Early Childhood Activities for Outdoor Learning
Is your child showing interest in colors, shapes, or counting?  Does your child like to collect and sort things?  Have you observed your child filling and dumping containers?
These are all beautiful examples of child-led learning that is building important visual discrimination skills, bilateral coordination, hand-eye coordination, proprioceptive awareness, and more.
I was recently asked about outdoor learning activities for young explorers.  Developmentally our children need many, many hours EVERYDAY of play.
Play with toys that do not make sounds. 

Play with things that can have many different purposes. 

Play with things of different sizes, weights, and textures. 

Play with messy things. 

And DEFINITELY play outside A LOT!
When they want you to play with them, sit on the ground, follow their lead, avoid making suggestions, follow their time line, and allow repetition (LOTS of repetition).
"Playtime is precious.  Play builds brain pathways for thinking, creativity, flexibility, empathy, and many other lifelong skills." 
– Heather Schumaker, Author of "It's OK Not to Share"
But some children are also asking for "lessons" or "schoolwork" to be just like their older siblings!  So here are 8 developmentally appropriate outdoor toddler learning activities.  
Keep activities super short (like under a minute)

Keep activities hands-on

Keep the concepts real simple.
They will dump, they will loose attention, and they will make the lesson something different than you imagined. Go with their interest and don't stress. And definitely don't force participation in "lessons".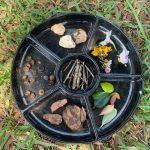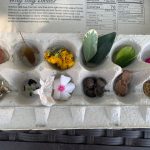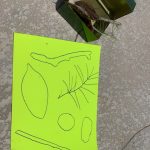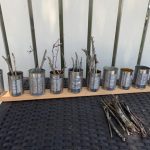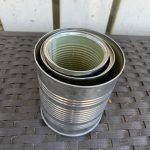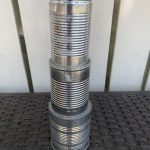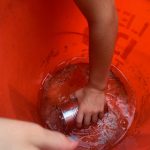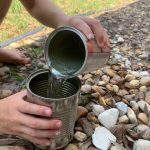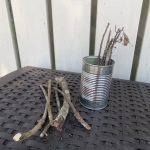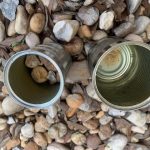 8 Outdoor Learning Activities for Your Toddler:
Collect sticks (or other items) and put in a cup.  Provide an empty cup, jar or can.  Collect interesting items on your walk/hike while holding onto the cup.  Works on fine motor skills, bilateral coordination, & tactile and proprioceptive processing.


Match objects and their outline.  Trace items you find outside onto cardboard.  Can your child match the object to it's outline?  Works on visual perceptual skills, visual discrimination skills, and object manipulation skills.


Collect & sort by type.  Look for different sizes, shapes, and colors of similar objects (rocks, sticks, mulch, flowers).  Can your child sort them by type?  Works on visual discrimination, visual form consistency, matching, object manipulation, and sorting.


Sort items by colors.  Search for items of different colors.  Use an egg carton to sort items by colors.  Works on visual discrimination, sorting, object manipulation, and fine motor skills.


Scoop & pour water into cans.  Grab a bucket or bin of water and cans, cups or jars.  Works on bilateral coordination, proprioceptive processing, cause and effect, object manipulation, and supination & pronation.


Stack and nest tin cans.  Clean out various sizes of tin cans (make sure edges are not sharp).  Invite your child to stack and nest the tin cans.  Works on controlled grasp and release, visual discrimination, object manipulation, problem solving, and hand-eye coordination.


Collect & count.  Hunt for sticks, mulch, rocks, or flowers.  Then practice counting.  Use tin cans, cups or jars to put 1 item in each cup or put 1 item in the first cup, 2 items in the second cup, etc.  Works on sequencing, matching, object manipulation, and organization.   


Transfer objects from 1 container to another.  After collecting items in one container, use fingers or tongs to move items to another container.  Repeat.  Works on fine motor skills, problem solving, bilateral coordination, and patience.  
This post contains an Amazon affiliate link.  By purchasing through this link you are helping (at no additional cost to you) us to continue to buy top quality materials to support our outdoor therapy and play programs.  
Comment below or send a message to let me know how these activities worked for your toddler!