It's an exciting time dreaming about launching a nature play, outdoor learning, or therapy program or service!  It can be overwhelming to figure out how to move your dream into reality.   
I understand – I have been there!  Even with access to quality books, resources, courses, and curriculum, the details of running an a outdoor play, therapy, & service can be overwhelming.  
After spending 10 months planning, training, and developing, I successfully launched a nature program bringing over 150 people to the launch event, sold out programs in the first month, and facilitated over 100 days of programming in the first year.   That second year, I expanded to offer outdoor occupational therapy services to provide even more kids the opportunity to grow & connect with nature.  
Working with a mentor can be instrumental as you develop, get started with your own systems procedures, and unique spin on the program design & services you offer.  Let's dig in >> Together!
Dive into the nitty gritty details of nature based OT with the Nature Based Therapy Bootcamp – a jam packed course to help you take your work outdoors in 30 days.
Check out other resources tools for nature based therapists, including an assessment tool, access to bimonthly meetings, and an annual retreat HERE.
See books, and supplies I buy for my work in both forest play and outdoor OT services by clicking HERE.
Get access to valuable mentorship that is fully individualized to meet your unique needs.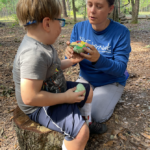 Seeds Package
Over the next 45 days, get started with three 60-minute video-conferencing calls tailored to address your biggest questions! Fee $400.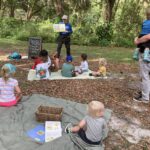 Blossom Package
Get the most out of your time and really dig in! Over the next 45 days, get three 60-minute video conferencing calls tailed to address your biggest questions PLUS ongoing voice and text messaging between calls. Fee $550.
A La Carte
Do you have a single question or need that you just want to talk through? You can book a single 60-minute mentoring call with me to get you on your way! Fee $135.
▫️Click "Sign Up Now" button
▫️Pay invoice
▫️Schedule your first call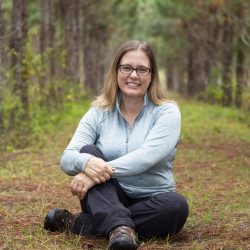 "The mentoring calls were very helpful for me to get practical advice on starting my nature-based practice. It was very useful for me to run my ideas by Angela and get feedback on what had worked in her experiences."
"My work with Angela helped me see the enormous therapeutic benefit and carryover for outdoor OT. She has the skills, knowledge, and business experience to help other therapists make this worthwhile shift! And it comes from her deep desire to give kids the best chance to grow into their best selves."
"As a new business owner it is the small things that add up and I stress about! It is easy to lose confidence and want to give up. Even if I go to a business mentor from the community, I find myself explaining more about what my business is than actually just getting to the point on what I truly need! Angela has the experience and knowledge and " just gets it"! She is able to fill in those gaps that I need to keep GOING to be successful! Angela's wisdom, professional knowledge, and big heart helped me not get overwhelmed and kept my dream alive!"
"I had a meeting with Angela to discuss starting my private practice providing nature based OT services. In only one hour, she clarified so many questions for me that I had been struggling with for weeks to months! She helped me define how to begin and discussed growth, provided some specific suggestions to get started and gave me both practical and business related advice. It was extremely valuable and I'd highly recommend this connection to other OTs looking into nature based OT services."